There are many ways to enjoy playing video games, but one of the most exciting options is streaming. In this article, we explore the best computer hardware tools for streaming video games and how you can get started.
If you got inspired by some legendary gamers like Valkyrae, Pokimane, or Bugha to start streaming video games and are looking for essential computer hardware to use, then this article is for you.
Computer Hardware for Streaming Video Games
Computer hardware is essential for gamers who want to stream their gameplay or record their sessions.
You'll want to make sure you have at least a mid- or high-tier gaming computer. This will ensure your computer is capable of properly recording or streaming your gameplay without interruption.
Specifically, you'll want a computer with a decent processor, plenty of RAM, an SSD (for performance), and a good graphics card.
Audio Mixers
Audio mixers are essential computer hardware tools for streamers and gamers who want to record their gameplay. They allow you to mix multiple pieces of audio, such as your gameplay, microphone audio, and soundtrack or audio from another source. Audio mixers usually have multiple channels, allowing you to have full control over what you want to hear and what you don't.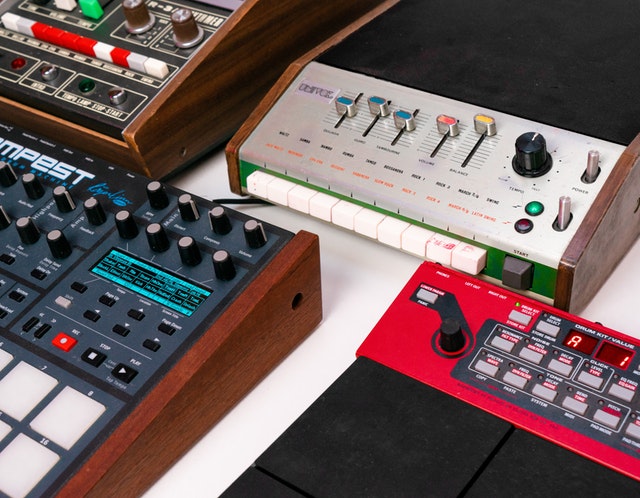 Most come with an array of features, including the ability to adjust volumes, boost certain sounds, and even add special effects. Audio mixers are also a great way to connect multiple people while they stream, such as a group of friends who want to play games together online.
Webcam and Video Camera
Most people who stream their gameplay also like to include video of themselves in the stream. This is known as a "first-person" stream. First-person streams are great for connecting with your audience and letting them know who you are. They can also be used in combination with other computer hardware tools for streamers and gamers, such as game capture software.
A webcam and video camera are two popular tools for streamers who want to include themselves in their streams. Both are relatively affordable and come in a variety of features.