Every single day you rely in your computer to perform tasks, accessibility resources and connect with people. The computer does its primary work in an area of the system we cannot see, a control center that converts information input to information output.
What is a CPU?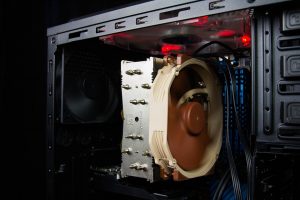 This control center, called the processor (CPU), is an extremely complicated, comprehensive set of digital circuitry that executes stored program instructions. A not well maintained CPU can make a computer slower which becomes very disturbing and frustrating. So it is very important to take care of your computer's CPU. Your computer makes you suffer a good deal if it is slow. Below are some ways to take care of your CPU.
Avoid turn your computer off using the power switch and purchase a UPS. Always work to switch off your PC manually.
To switch off your PC then unplug everything and then starting cleaning.
Clean your CPU with cotton swabs, tweezers and rubbing alcohol.
Don't make your CPU overheat because it might melt or harm any component of hardware.Open the door if your CPU is hidden into any closed desk or box.
It's important to assess if your fan is working correctly or not. Heat is moved out of their computer's case by several fans.
You are able to open a part of CPU. By this you can enable more Air Flow into your CPU or Purchase a large CPU fan that can help keep the CPU temperature lower than a factory installed fan ever could.
If your CPU case doesn't allow you to add additional fan then replace power supply.
Transfer your CPU to a cleaner area of the room. Before that, unplug everything and be careful.
Be careful during plugging and unplugging something such as USB or RAM or other external or internal devices because your CPU's internal and external interface can get damaged from careless positioning.
A computer is like a vehicle. It becomes dirty; it gets technical issues, and slows down. Sometimes, just like any vehicle, it simply doesn't start up. But by taking appropriate maintenance, you'll be able to increase its functionality.