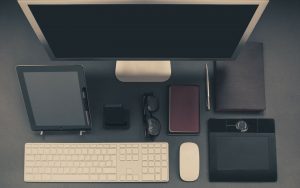 Get to know the hardware you want to buy.
Get an idea of ​​how your new computer is working so you won't regret what you bought once you've got your new computer up and running. This takes some effort, but it teaches you how powerful hardware really is, and better to regret it later.
processor
First, determine the speed and the cores you will need to get the job done. To understand how speed affects multiple cores, calculating clock speed in multi-core processors has some detailed explanations of how you should really look at it.
memory
Memory primarily has something to do with size, since a small size will overload the hard drive when memory is running low. You should avoid this. When you have enough size, you can take a closer look at the speed of the memory. However, be sure to buy the right type of memory your motherboard can handle.
hard drive
Given that hard drive technologies are changing nowadays, it can be confusing and frustrating at times when looking for storage. Since this is where all of your applications and data is stored, it is important to understand one of the most important hardware components. Make sure this is completely suitable for your purposes and has the options that you may or may not need.
motherboard
The motherboard ties it all up, which means you need to make sure everything fits first, and possibly some extra functionality for later cards and external hardware. Make sure it has the correct socket for your processor, what type of RAM it supports, how many PCI slots, USB ports, LAN, audio, possibly integrated graphics, etc.
computer case
Your case should be fairly simple as it won't interfere with your computer use a little. Unless you intend to present your computer at a LAN party or the like, it should not be absolutely necessary to fall back on a special place case. Unless the case really doesn't suit your room.
unit
Last but not least, you need to provide power to your computer. And you want to make sure that something happens when you press the power button, that your computer won't accidentally restart or, in the worst case, damage your other hardware.
First and foremost, it is important that the power adapter supports the performance of your computer hardware. Look at a power calculator or summarize all of the wattages listed in the technical specifications. Then look for a power supply that supports that wattage. Better higher than lower than performance. Then check that there are enough power supply connections and that they are compatible with the motherboard. Other aspects are the ratings, the quality and the safety. but overall you should be fine if you make sure that you are not looking for poor quality.
Compare hardware quality and prices.
Better to compare different hardware products and pick the best quality / price like 'hiyahiya' than going through the first few things and finding a poor quality computer that cost you a lot.
Check, buy and assemble
Make sure to check that the components fit on the motherboard, check the specs!